Airbnb is a vast open world of hotels and rental spaces. Their influence is so widely spanned that it reaches around the entire planet. You could get an Airbnb for a weekend or even a week get-away just about everywhere!
With Airbnb also comes benefits and negatives since nothing in the world is perfect. At the end of the day, even a snowflake has flaws.
These are the pros and cons that guests look out for, so make sure to adapt your Airbnb to appeal to as many visitors as possible.
The Pros
Airbnb comes with quite a hefty number of pros and cons. The pros can be very attractive to anyone thinking of using Airbnb services and any hosts seeking improvement.
1. Unique Locations
It's no trick! Every Airbnb is unique with its own story to tell. Whether that is the town itself having stories or the house.
For example, there is an Airbnb out there that lies inside an old castle.
They can also be unique by the surroundings, or even just the decoration that is used. No two Airbnb is the same and hopefully never will be.
You can make your own Airbnb unique by focusing on a certain theme alongside trinkets and other items to occupy the empty spaces.
Read Now: Interior Design in 2022: The Best Style for your Airbnb
2. Homely Feel
The majority of Airbnb rentals are located within semi-detached or detached homes. These give you a homely feel that even though you may be thousands of miles away from home, there is a hint of belonging but still a refreshing taste of the scenery.
This contrasts with hotels as they don't provide this feeling as much.
The feeling of being at home can make you feel calm and relaxed. It is a powerful emotion that can cure homesickness. So, making your guest feel relaxed will make them emotionally happier and may even result in reoccurring guests!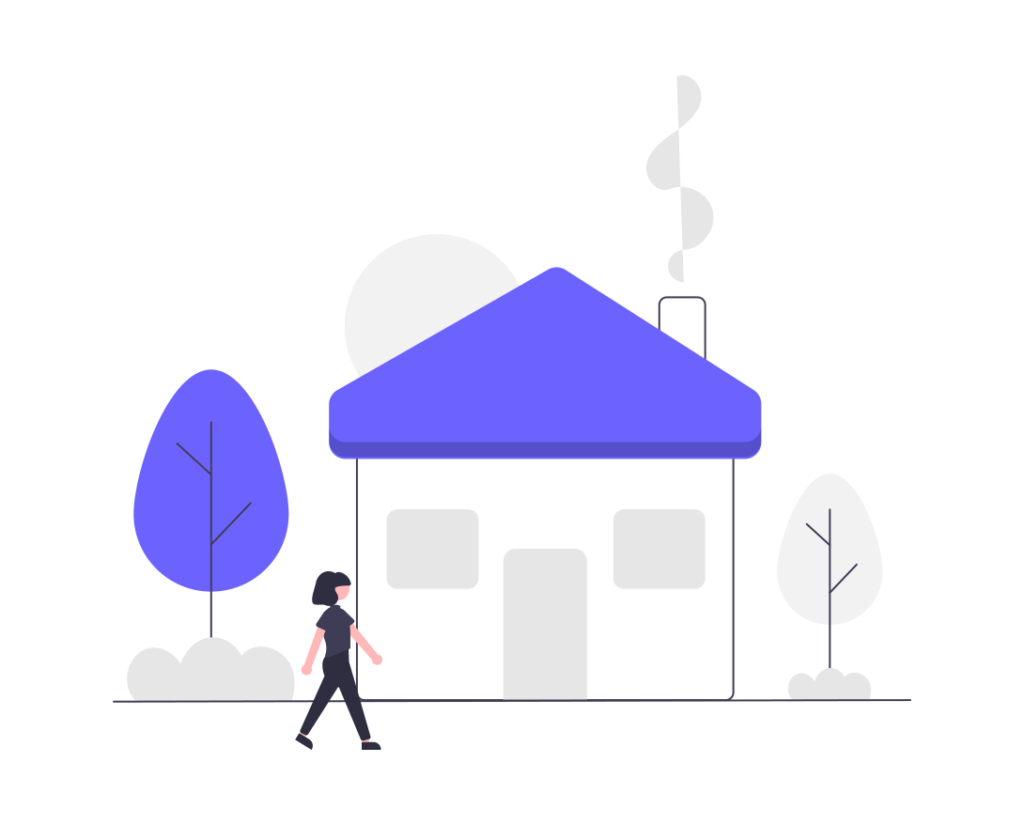 3. Wide Range of Venues
Airbnb's are usually situated quite close to a lot of entertainment venues which costs less money on travelling via taxi or car to get to your destination. This is a huge pro as you need entertainment venues to be able to keep happy.
You can also sometimes use Airbnb to host parties. Sadly, however, due to the still ongoing pandemic, Airbnb banned the use of using Airbnb services to host parties and celebrations. This will be kept on the pros though as it may get lifted at some point.
Read Now: The Best Places to Buy a Property For Airbnb
4. Culture Appreciation
Imagine yourself on holiday at an Airbnb in a foreign country, how would someone's house look? It wouldn't look the same as yours at all.
The place you stay in will not be exactly like your home but it will be so much different inside. Especially somewhere like Egypt where houses are immensely different to USA or UK. This provides a sort of cultural appreciation.
You won't see this sort of thing in a modern hotel in Egypt. Staying in someone's home who decorated it according to their beliefs, and culture provides you with such a huge boost of immersion, and appreciation for the finer things while there. Even more so if you are on holiday to get a breath of fresh air and learn about the culture.
You don't need to culturally appropriate everything but providing a sense of local culture to your guests in decoration form can intrigue and interest them further.
The Cons
Of course, although many positives come with Airbnb, there are negative aspects too.
1. Booking is Harder
Booking an Airbnb is a lot harder than booking a casual hotel. You require an account, and then you must contact the host. You will then read a guide on health and safety and sign a bunch of contracts.
Whereas a hotel usually has fewer steps to take to book a room.
This unfortunately can't be improved upon by the individual host, as it is up to the Airbnb company themselves.
2. There is a Host
Now, some people may not see this as a bad thing which is why it can be a pro and a con. But depending on the host, it may be difficult if they are extremely strict and hard to work with.
It can also be that the host is very friendly and gives great advice to help on your holiday.
Think of it as having to constantly talk to a hotel manager whenever you need something. It can become quite intimidating if you have an issue especially if the host isn't particularly friendly.
As a host, it is up to you to ensure safety, and respect your guests in the same fashion as how you would want to be in that situation.
Read Now: How to Better Your Communication with Airbnb Guests
3. The Cheapness Has a Catch
Airbnb is often considered a cheaper option, and usually costs less than a hotel room. However, this can sometimes be because you are only renting one room in a three-bedroom house, where you must share the other facilities with whoever else is stopping there.
So, although you might be paying less, you are also giving up your privacy.
This may not be a problem to most people but some will see this as a huge turning away point.
This is also one of the harder ones to fix as a host since it's not entirely your fault there is one bathroom to share amongst several people. But by telling them beforehand on the Airbnb profile then at least they are informed.
Also, your guests can choose if they want an entire rental space to themselves, or if they are willing to share communal areas with other travellers.
4. It's Mainly for Tourists and Visitors
If you are a business traveller then you probably won't benefit as much from going to an Airbnb as they are mainly oriented towards tourists and visitors.
This means there is often no room for a workspace, or the internet may not be as perfect as you need it.
It also may mean there aren't a lot of places to use your equipment either.
This can be fixed easily by creating a space like that for all kinds of travellers that isn't too expensive but is there if needed. Maximising your number of guests overall can be important, especially for the slower months.
Read Now: How to Make Your Airbnb More Appropriate for Business Travel
Conclusion
So, those were just some of the pros and cons that your tenants will be looking at when they book an Airbnb. Most of these can be improved upon, but some are due to Airbnb's systems themselves. Hopefully, this will help you to improve your rental space to appeal to as many guests as possible.
There are many more articles we have on all things Airbnb at Keey! If you have any questions feel free to contact us here today!