Emergency and health and safety preparation is very crucial when maintaining an Airbnb.
Although, it can be uncommon for any situation to unfold that needs you to use the preparation, it is still great to have and understand why it is needed.
This article will go through a few different essentials that are needed to create the safest Airbnb possible.
Smoke and Carbon Monoxide Alarms
Smoke and carbon monoxide alarms are something that every home should have, and an Airbnb is no different.
Using smoke alarms detects any sort of smoke in the air, and can prevent fires by alerting you to it, which can be crucial in stopping any further consequences of a fire.
Whereas a carbon monoxide alarm checks for any sign of CO (Carbon Monoxide) in the air, perhaps from a burst pipe or something like that. This is on par as dangerous as smoke as too much CO doesn't smother you as smoke does but it poisons you internally. It can also lead to memory problems and dizziness. Further intake could damage you long-term and lead to an early death.
It is recommended to get both installed as well as test them at least once every few weeks to make sure they are working and maintained.
Maintenance Schedule
Keeping your appliances maintained that may run risks if unsupervised will make your home a lot safer. As mentioned above things like ovens, microwaves or boilers which can emit carbon monoxide should be maintained.
Creating a maintenance schedule to check up on the appliances can come in very handy and would only take about a day or two a month just to make sure everything is fine. A healthy home is a healthy you.
Read Now: What You Should Do When You Airbnb is Damaged
Fire Exit
A fire exit is the safest possible route out of an area in case of a fire. This can be your front door, or side door, depending on different circumstances.
Having an official fire exit will allow order and no miscommunication towards you or your tenants. It is very important that people take the safest possible route as it could cost lives if they get confused, panicked or lost.
A fire exit should be included on your emergency guide that tenants will have to look over – more on that further below.
Fire Extinguisher
A compact fire extinguisher in your home can be your only protection against a fire. There are different fire extinguishers for different fires. There are guides online for how to combat fires.
Water
Dry Powder
Foam
Co2
Wet Chemical
You don't need all these different types but getting the relevant one will add to yours and others safety. Having this protective equipment around brings a level of safety to your home and its guests. It is recommended to place the fire extinguisher somewhere safe, but easily accessible.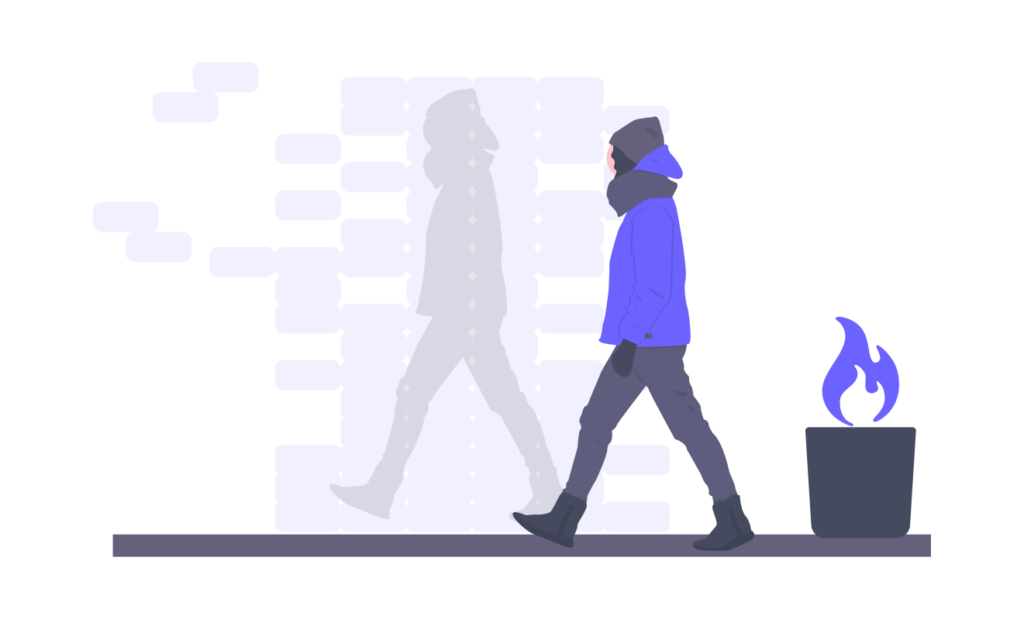 First Aid Kits
One of the main health and safety concerns is the occupiers' health. Providing a first aid kit with basic medical supplies on hand could hold someone over until an ambulance arrives. It is rare for a first aid kit to have to be used, but it can be a true lifesaver on the odd occasion that it does.
Check this guide out for what should be included in a first aid kit: What Should I Keep in my First Aid Kit?
Contacting Emergency Services
As a last resort, having the numbers to local emergency services is important so your tenants know who to contact in an emergency, especially if they are not from your area.
Inform them on what the emergency service numbers are, and what kind of emergencies they will respond to, you should also give them the necessary street address. This is so the operator they call will know whereabouts the emergency is, and get there faster.
Emergency Guide for Guests
All the information above should be included within an emergency guide for any future tenants, this allows them to be able to know where fire extinguishers, and fire exits are. Despite any accidents, without having a proper action plan, you could be liable for any injuries sustained.
Make sure your guests understand that whilst the guide is crucial, they may not need to know the technicalities of it all. Showing them where the first aid kits, fire extinguishers and fire exits are is important to their and your safety.
Read Now: How Can You Elevate your Airbnb with a Guidebook
Conclusion
Hopefully, this article has helped you make your Airbnb a safe environment. By having the necessary health and safety you are saving not only your property but people's lives too. Neglecting your home and safety checks is no laughing matter. You and your tenants' lives should be your number one concern as you are looking after them.
If you need any help with anything Airbnb related, feel free to look through our other blog posts, or contact us at Keey.