With the rise of Airbnb's coming into fruition lately; You may be interested in developing your own Airbnb. 2 million people stay at an Airbnb each night, a statistic that may surprise you. However, there are some key elements you should look out for when buying a property before you get started.
This article will help you figure out what to look out for before buying one and whether your investment will work out well.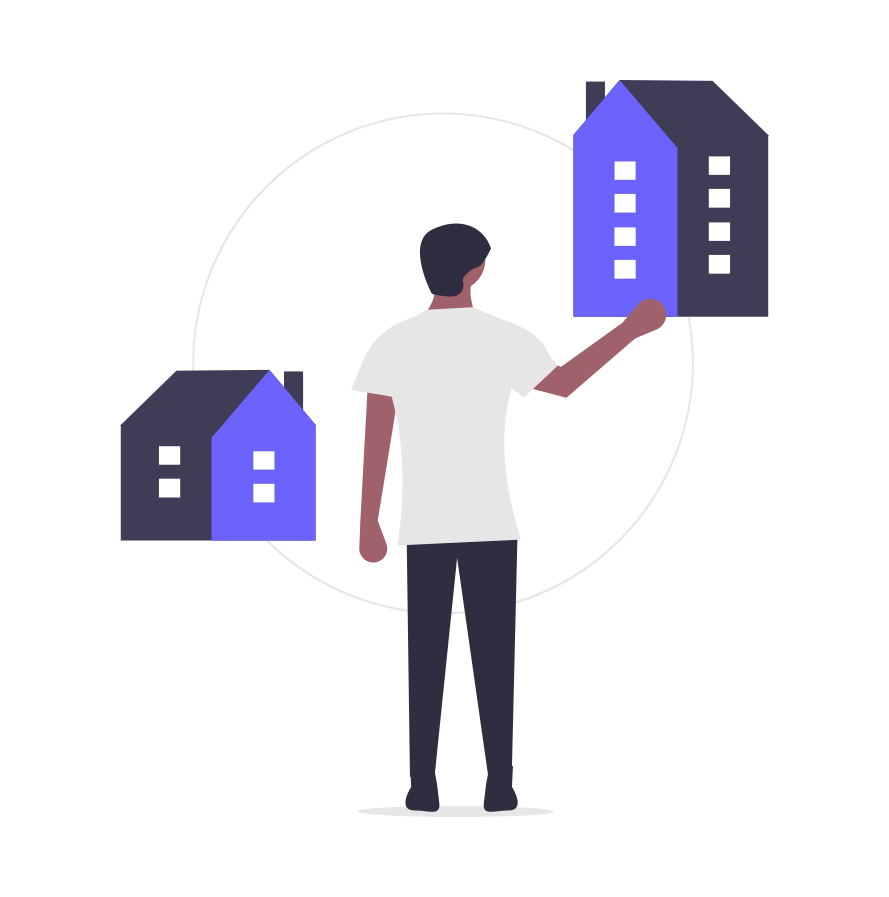 Hidden Maintenance Fees
Properties, whether for Airbnb purposes or not, will always have some sort of maintenance fees attached silently to them. Especially if the previous residents were evicted, as these are usually the reason they got evicted in the first place.
It is important to manage these maintenance fees as you are planning to have residents move in and you want to have their utmost safety in mind.
These maintenance fees may involve:
Boiler repair
Light repair
Plug socket repair
Electric box repair
Each of these plays a crucial role in maximising how well your Airbnb runs. There is the chance that a property may have outstanding bills from previous tenants for electric or gas suppliers but rest assured; you do not need to pay these. These are registered to the previous tenant and a quick call-up will rectify this mistake.
Learn about these hidden maintenance fees before buying the property, perhaps by a neighbour or the council themselves. This will lead to you knowing how much more money you need to spend on the property.
Competition from Other Airbnb's
With the growing rise of Airbnb, there is no doubt that there will be other rentals in your area, especially if you have chosen a great spot to buy one. This can cause a rivalry between them in marketing. It can mean that if someone knows better marketing techniques than you, then they may attract more tenants.
Making sure that you are prepared to market your Airbnb and make it look as amazing as it can be is the key to an outstanding Airbnb. You may get some hosts that are nice to you, and some that may see you as a rival.
It's always a good idea to meet with these Airbnb hosts to learn about the area and see if there's anyone who might cause trouble down the line.
Read Now: Why Monitoring other Airbnb Hosts is Important
Slow Days
Before buying a property, you must be prepared for slow days in the least popular months. These are days where you may get little to no tenants which can make handling two properties very difficult for you and your wallet.
Keeping a saving account specifically for your Airbnb's slow days can help significantly with this inevitable effect.
Read Now: Strategies for a Successful Airbnb in the Slow Season
Local Laws
Local laws can affect your Airbnb in a good way or a bad way. Some local laws determine you can only rent out an Airbnb for a certain amount of time, or perhaps a monthly maintenance routine check is required. These will determine whether your Airbnb is suitable to stay open or not.
Check with the local areas laws to find out these things. A quick call to the council will answer most of your questions.
Taxes and Insurance Fees
Taxes and insurance fees are one of the least appealing aspects of property management. You would have to pay more taxes for owning two properties, so you must be prepared for this sudden surge in tax fees.
Find out how much taxes would be by asking the estate agent; they will have this information for you.
You may also have to pay more in maintenance fees, and insurance regarding damage or theft. If you have a great spot for an Airbnb then you will easily make a net profit, but a less popular location may leech your wallet and you may make little to no return.
Decoration and Furniture
Finally, you will pay for furniture and decoration for your property. Choosing colours that are not too vibrant but appealing can bring morale to your tenants and increase their opinion of your Airbnb.
It can be quite daunting to draw up a furniture and décor plan for your Airbnb. The easiest way is to get a floor plan and imagine what you want each room to look like.
Appealing furniture and paint are recommended but you could get some unique, cool items to put on shelves. Maybe some rare vinyl's, figures, paintings or vases. Things that are intriguing create curiosity in your tenants.
It won't be too much to pay for furniture so get a basic plan, and slowly expand on the property. It may look dull at first but over time it will grow into a vibrant property that tells a story.
Read Now: Top Tips: How To Promote your Airbnb
Conclusion
Your Airbnb property must be managed and planned before buying. If you jump straight into the deep end, then it may be too demanding and result in you losing the property.
Hopefully, this article has helped you plan and figure out what needs to be planned before buying a property.
If you have any further queries with Airbnb properties, then please contact us at Keey today!